MLB Betting News
Boston Red Sox Aren't Good at Fenway Park Anymore

Apr 5, 2021, 11:20 AM EDT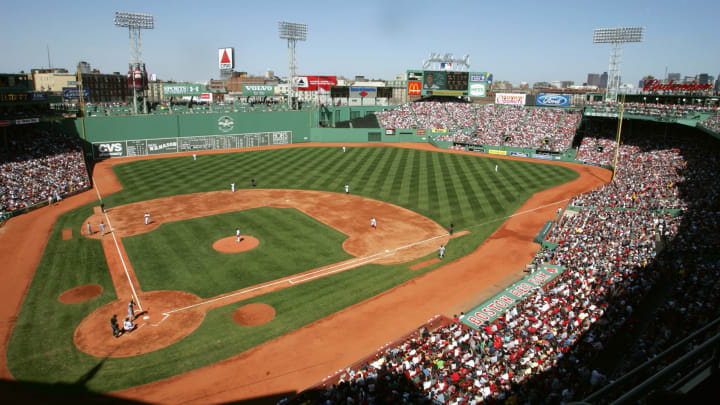 Fenway Park. / Jim McIsaac/Getty Images
Fenway Park has long been considered a massive home-field advantage for the Red Sox. But Boston hasn't faired well there recently, going sub-.500 the previous two seasons and starting this year with a sweep at the hands of the lowly Baltimore Orioles.
Boston wasn't expected to be a contender this year with +6000 odds on WynnBET to win the World Series. Even the most ardent Red Sox fans have to be concerned after their first three games. They now head into a three-game series at Fenway against the reigning AL champion Tampa Bay Rays. The Rays are favored to win the first game of the season at -110 odds. You could bet the Red Sox to get their first win of the season and see an even (+100) payout, meaning if you bet $10 and the Red Sox win, you win $10.
Based on the way the Red Sox have performed at Fenway the last two-plus seasons, it's fair to have little faith they'll win.
Losing three straight to the Orioles is part of a larger trend. Boston went 11-20 at home during the shortened 2020 season. It also fell short at home in 2019, posting a sub-par 38-43 record at Fenway that year, which led to them missing the playoffs.
You have to go back to 2018 (57-24) to find the last home record over .500 in Boston. That team was talented, of course, going 108-54 and capturing the AL East crown. The Red Sox also had an above-.500 record the previous three seasons, including a losing year overall in 2015.
Preseason hyped suggested Boston could be a sneaky contender if everything came together. There's nothing "sneaky" about going 0-3 at home against an opponent that hasn't posted a winning record since 2016.
How the Red Sox respond throughout this Rays series will give a clear indication of how they will perform in 2021. Early results are not encouraging.